About the Brand
Sunny Hunny is a beachy lifestyle brand specializing in handmade seamless, reversible swimwear. We put a fun and unique twist on reversible swimwear with a wide array of prints you can mix & match to create a bikini that fits your vibe.

Each order is hand cut and sewn by owner and designer, Kati. Each of our styles are inspired by and named after tropical locations around the world and our prints have all been hand drawn and designed by independent artists.
We donate a % of each sale using select marine life prints to ocean conservation non-profits. Aside from our marine life prints, we also donate a % of all other sales from our website to another non-profit, Stoked On Life Palm Beach. SOL's goal is to provide ocean & surf therapy to all individuals in need who are struggling with mental health and substance use issues.

All Sunny Hunny pieces are made with only the highest quality materials to ensure they have an everlasting life whether you're sunbathing at the beach or catching a wave in the ocean.
Our dream is to create the perfect bikini for you! Come make waves with us!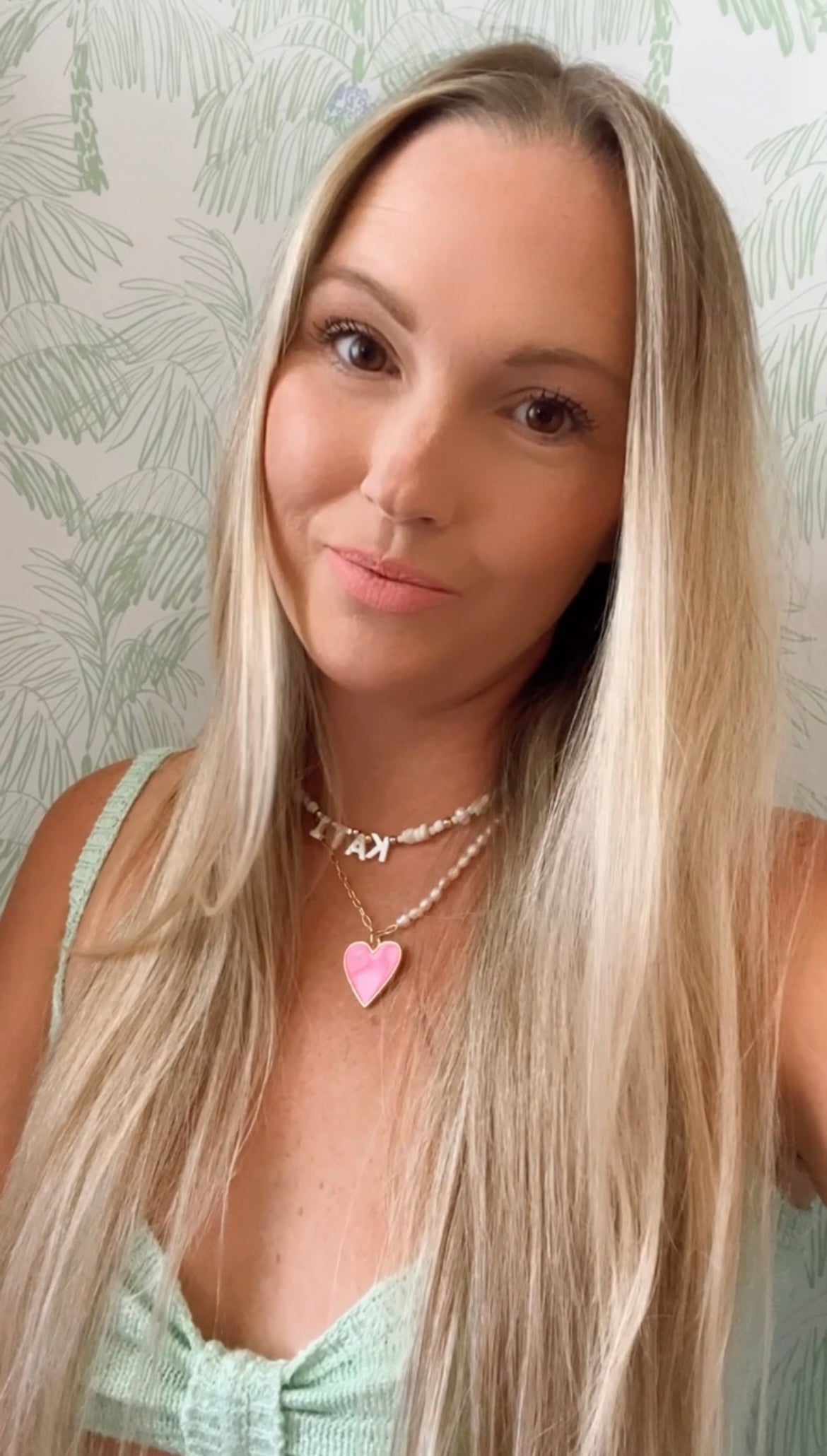 Hi, I'm Kati
I'm the owner and maker behind Sunny Hunny, my handmade swimwear business that is run solely by myself!
The name Sunny Hunny goes way back to my screen name in my early teens. Although spelled a little differently, that's how my friends knew me. I practically grew up on the beach and lived in bikinis every weekend so it just made sense to bring it to my business.
Since the age of 14, I dreamed of having my own swimwear company. That Summer of my freshman year in High School, I spent time in California at my aunt and uncle's. While visiting Venice Beach one day, I spotted what I thought was the cutest car ever, a yellow VW bus. Ever since then I have dreamed of the day I would own one and sell my swimsuits from it. Then eventually owning my own surf shop on the beach like the one I frequently visited growing up. The smell of surf wax greeting you at the door with endless racks of cute and colorful swimsuits that I made myself. I had the perfect vision for my dream business in my head and knew I needed to make it happen one day.
It wasn't until I was 21 that I purchased my first sewing machine and experimented sewing swimwear. What started as a hobby making swimsuits for myself and my friends finally turned into a business in 2019.
14 year old me would be so happy with all I have already accomplished in the few years I have been in business. Part of my plan when I started my business was to expand it slowly but surely into all aspects of my dream. I couldn't be happier with my decision to start my own swimwear brand, as every bikini I sell means I'm one more step closer to fulfilling those dreams.

Thank you to everyone for the endless love, support and positive energy.
I couldn't be more excited for the future of Sunny Hunny.
This is just the beginning!